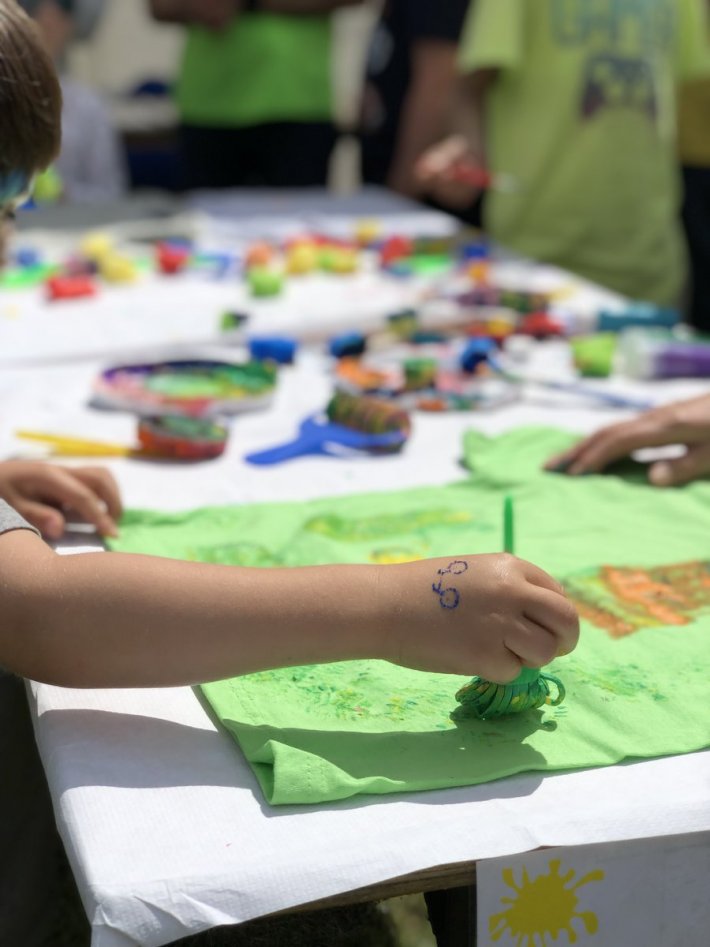 Several thousand people headed down to Paddington Recreation Ground on Sunday, 30 June for #MyWestminsterDay 2019 – now firmly on the borough calendar as an annual fun community get-together.
This year's event was by all accounts another monumental success with plenty of stalls, great food and activities such as face painting, archery as well as a fantastic display of Chinese lion dancers.
One Westminster again organised free T-shirt painting for children and we're proud to report that we exceeded last year's record. By the end of the event we found that no fewer than 120 T-shirts had been painted, in contrast to last year's 100.
Westminster City Council Leader Cllr Nickie Aiken said: "#MyWestminster Day is an initiative I've been proud to see grow in stature since its launch in 2017. While the council is there to provide wrap-around services you might expect like public health and libraries, events such as #MyWestminsterDay are important in the way they mark our shared identity as Westminster residents. They are fun but with a serious purpose."