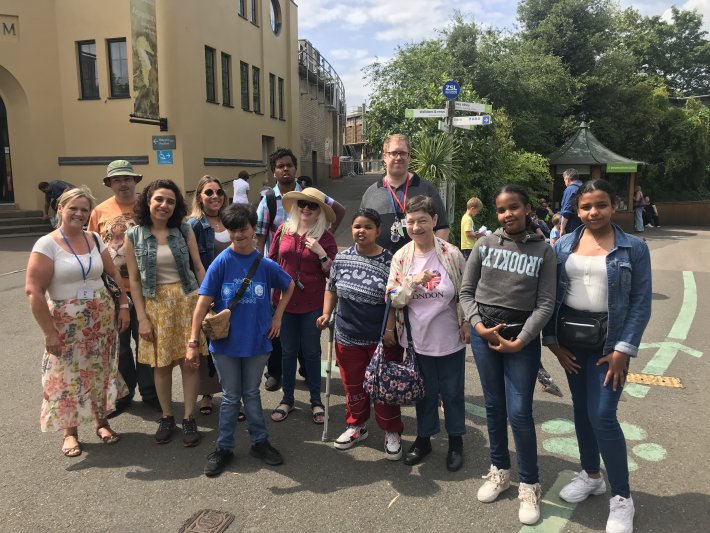 The Learning Disability Volunteering Project team had so much fun visiting ZSL London Zoo last summer that we decided to go again!
This time we started with a lovely walk up to the zoo through Regent's Park with all its flowers in full bloom. Around 17 project members and volunteers together with project leader Najla El-Busefi then spent three or so hours visiting wildlife great and small.
We started at the penguin pool then went on to visit our old favourites the mighty Asian lions. Other popular attractions included the colourful tropical fish in the aquarium and the reptile house with enormous Komodo dragons and ancient Galapagos tortoises.
Everyone had a great time. Says project member Leo "We had so much fun. I liked the reptiles best. I am already looking forward to next summer's trip."
Once again our thanks to everyone who helped fund this outing by contributing items for our Church Street jumble sale in the Spring that raised over £200. Huge thanks to the Women in Business Network for their generous gifts.