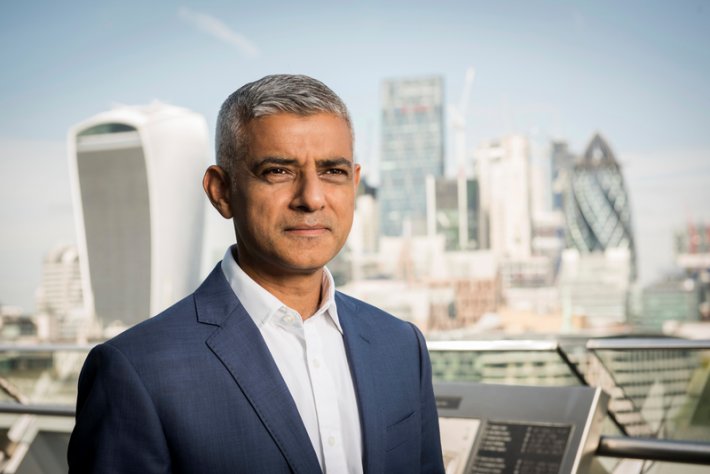 For the last eight years, the annual Team London Awards has celebrated the individuals, teams and corporate volunteers who are making outstanding contributions to their communities. This October will be the first year of the Mayor of London's Volunteering Awards, which will include the Mayor's Special Achievement Award and two new categories to celebrate people involved in Faith and Environmental volunteering.
Nominations are now open and will close on Friday, 25 July. Awards will be presented across a range of categories and are awarded to both individuals and groups of volunteers and a full list can be accessed here. So who do you know (individual or group) who deserves recognition for their outstanding contribution to their community?
Awards will be presented on Monday, 14 October 2019 in the Chamber at City Hall.
The 2019 awards categories are:
Bringing Londoners together
Volunteering that works with isolated or vulnerable groups to integrate them into the community and feel included. This could include:
family projects which support schools or playgroups
helping Londoners with disabilities to access community life
befriending neighbours or welcoming those who are new to London
Improving life chances
Volunteering that improves employment prospects and life chances. This could include:
mentoring projects that help and support those looking to improve their lives
befriending projects to improve skills and confidence
projects where volunteers share their skills with others
Building stronger communities
Volunteering that makes the local community a better place to live and work. This could include:
food distribution or community kitchens
community events and providing projects that bring the community together for social or supportive activities
campaigning on a local or social issue to achieve change or raise the profile of a local problem
London's environment
Volunteering that has a positive effect on the local environment. This could include:
projects that encourage planting, growing, cleaning and greening the community
projects that encourage recycling and sustainability.
projects that aim to improve the air and protect the planet.
Activity and wellbeing
Volunteering that encourages sporting or physical activity that increases physical and/or mental wellbeing. This could include:
sports groups and clubs
inclusive coaching and training of diverse groups or those with special needs in a physical activity
creating opportunities in communities for people to come together to improve physical or mental wellbeing
Culture and creative London
Volunteering that supports London's creativity and culture. This could include:
projects that celebrate cultural history in a creative and inclusive way
projects that bring creative arts, creative and media skills into communities
volunteers that support London's heritage in museums and historical buildings
Faith volunteering
Volunteering through faith activities can deliver benefits for the wider community and address local issues and challenges that affect the whole community. This could include:
integration of vulnerable members of the wider community
delivering support services to improve the prospects or lives of other community members
working with other community members to improve the local environmental or making the community a better place to live
Business volunteering
A team of volunteers from an business or organisation who regularly support their local community by sharing skills or practical support. This could include:
giving their time to support on practical projects
sharing their skills to benefit charities or beneficiaries
creating and delivering innovative projects to address local needs or issues
The examples listed above are suggestions and not a definitive list. If you are unsure about which category is appropriate for your nominee, please email Team London.