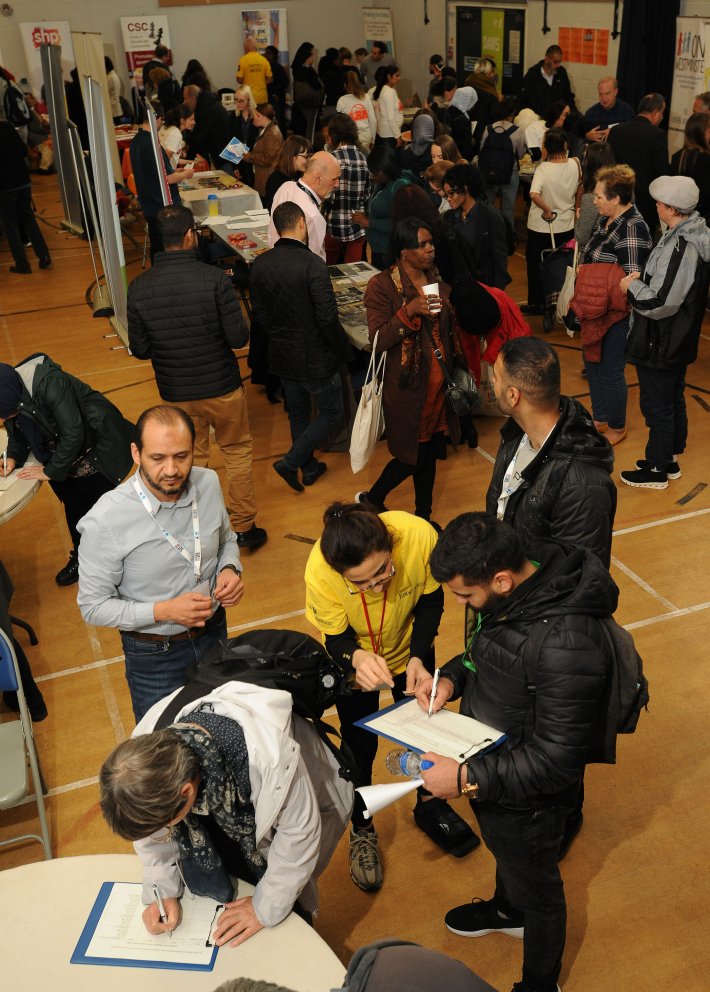 This year's Volunteer Fair, held on 3 October at the Stowe Centre, attracted more than 200 people who were able to choose from hundreds of volunteering opportunities offered by 30 organisations. It was packed from start to finish, and many attendees commented on the 'information-rich' stands and the variety of roles available. A prize draw awarded two £30 retail vouchers to two lucky recipients.
The organisations attending included Home Start, Citizens Advice Bureau, Marylebone Cricket Club, Cardinal Hume Centre and many more. The business of the event helped them in their quest to attract new volunteers for a variety of roles.
Nigel Barber, who manages volunteering at One Westminster, said: "This is the fifth time we've held our volunteers' fair at the Stowe Centre and attendence continues to go from strength to strength. We are very proud that it's has become the biggest annual Volunteers' Fair in Westminster that is open to the general public."
If you'd like to volunteer or need volunteers for your organisation, simply follow this link to find out how One Westminster can help you.