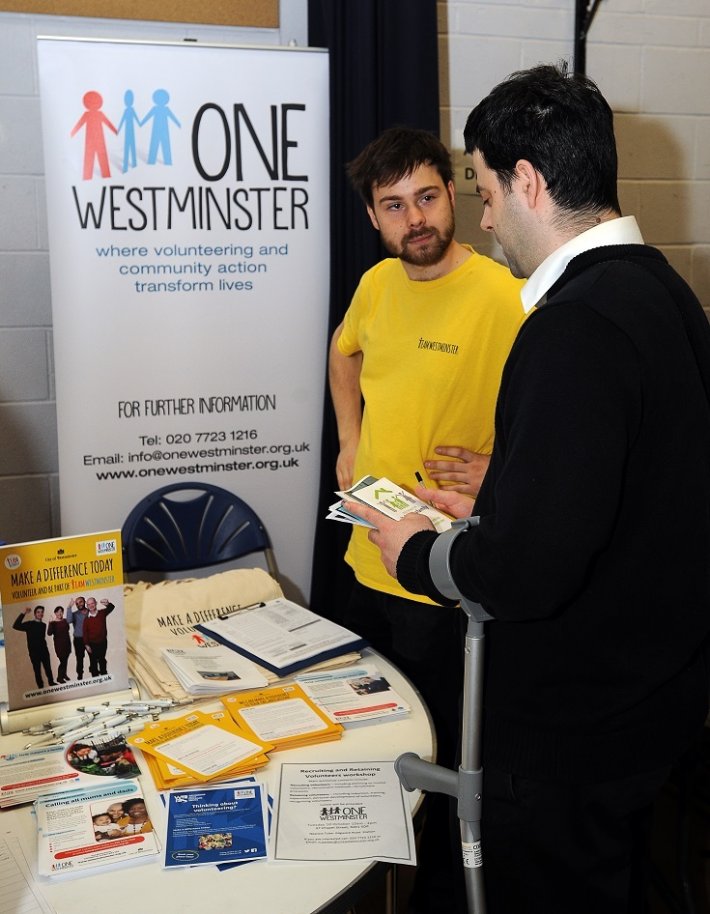 Yes, it's time for our annual fair. It's the place to be to find the perfect volunteering opportunity that suits you. Whether you want to boost your cv, meet some new people, put something back into the local community, or simply have a little more free time now that the children are at school – there'll be a role on offer for you at his year's Team Westminster/One Westminster Volunteers' Fair.
A range of charitable organisations based in Westminster will attend to promote hundreds of useful and interesting volunteering opportunities. If you come along on the day, you can meet their staff and learn about the different roles on offer. Register your interest here and we'll send full directions as to how to find the fair nearer the time.
The opportunities available include:
Administration
IT and website maintenance
Retail
Childcare
Befriending older people and much. much more
You will have the chance to ask questions, find out about the application process and register your interest in volunteering. Attendees will be entered into a free draw for two prizes of a £30 retail voucher.
The fair takes place on Thursday, 4 October 2018 from 1pm to 3.30pm
at Stowe Centre, 258 Harrow Road, London W2 5ES. The nearest underground station is Royal Oak.