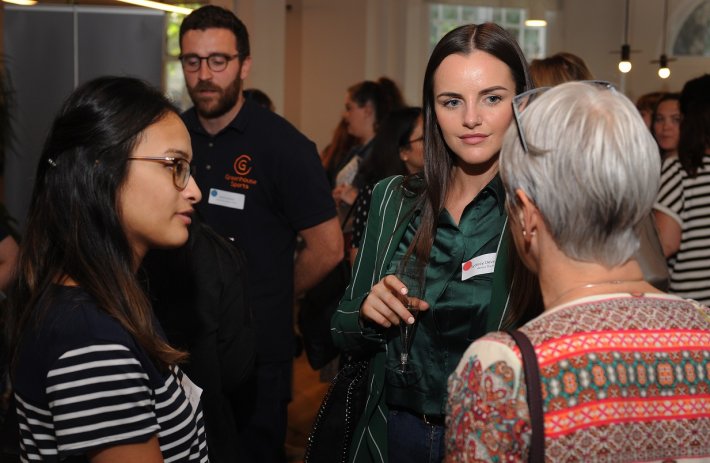 Hosted by WeWork at its airy offices in Marylebone, and organised by our employee volunteering team, Time & Talents, our third corporate-community networking event last week attracted more people than ever before. Some 80 people attended from 33 businesses and 37 charities (some of which had stands) and the buzz was incredible. Organisations attending from the third sector included Carers' Network, the Marylebone Project and the Greenhouse Sports Centre and businesses included media company Turner Broadcasting, investment management company Advent International and Regent's University.
Time & Talents Corporate Partnerships Officer Alex Hernandez said: "The high point of the event was seeing so many people from the private and voluntary sectors establishing meaningful connections that will benefit local charities no end."
The next networking event will be held in the course of the autumn – watch this space for more details.
We thank WeWork for its generous sponsorship of the venue and refreshment sponsors Advent International, Turner Broadcasting, STEP and The Engine Group.